Freedym with Ryan Lee
Freedym. No, that is not a typo.  Freedym is the trademark and program created by Ryan Lee, Internet Entrepreneur, husband, dad, and all around great guy.
But, like you read it, Freedym, is ultimately about giving you the Freedom you want.  The freedom comes in the form of continuity income.
Ryan's email caught my eye today because of the subject line: "You're Unsubscribed"
And, since Ryan provides massive value, that last thing I wanted was to become unsubscribed his list.  Ryan's emails are actually read!
So I am just going to share this email below, and you can decide for yourself.
=====
It's Thursday and after spending the day in NYC yesterday, I'm back at the coffee shop.
And maybe it's because the latte is flowing through my blood – but I'm ready to just rant a bit.
​​​​​​​Hold on.. it's about to get real up in here…
Unsubscribe
Either you're IN or you're OUT.
If you want to succeed in your business, the days of giving a half-assed effort and getting a nice payout are over.
There's too much noise. Too much competition.
Those days are gone and they ain't coming back. Ever.
I did a call two weeks ago with someone trying to grow their online business, but she wasn't getting any real traction.
When I pressed her on her marketing, she said, "I do videos on YouTube".
"When was the last time you did a video?", I asked.
"About 3 weeks ago", she softly replied.
I'm sorry, but that's NOT giving it a real effort.
And it's stuff like this that gets me frustrated.
Because I speak with so many smart and talented people who can't get out of their own way.
They live in fear. And they just don't go ALL-IN.
You get out what you put in.
Now don't assume I'm getting all "Gary Vee" on you and saying you need to grind 24/7.
But you do have to put some effort in.
You need to take off the chains and give it a REAL effort.
Seriously, what have you got to lose?
Doing More… Kinda.

You don't have to be "everywhere", but at least show up SOMEWHERE.
And show up consistently.
It doesn't matter the platform.
YouTube.
Facebook Live.
Blogging.
Podcasting.
Instagram.
Pinterest.
LinkedIn.
They each CAN and DO work.
Just pick one or two and just friggin go for it.
Again, DO NOT try to do it all – because you can't. And you'll soon get overwhelmed.
Pick your lane and double down on your strengths.
Make a commitment to connect with other people on those ONE or TWO platforms. Help. Give. Share. Deliver.
It starts with your passion and the right motives.
If you're in some cheesy niche just to make money – it never works in the long run. Because you can't fake soul.
You can try.
You can try to fake soul, but it fades fast.
People catch on. You lose steam.
Then, you combine your passion with REAL, SMART, ETHICAL marketing.
You stop listening to the fake gurus talking about manipulation and countdown timers to try to improve conversion .0001%.
Get off their lists. Leave those FB groups. Get that stuff out of your head.
That stuff doesn't matter. It's window dressing.
What matters are the BIG things.
The connections. The soul. And the action.
You start there. You always start there.
Unsubscribe
I'm 45 years old and on the "back 9" of my life.
And either you're feeling my vibe or your not.
At this point, I only want to work with people who "get it".
Life's too short and I refuse to waste another minute.
If you want to build a REAL ethical business and you're willing to put in the work – then stick around.
If you're looking for a magic pill or course – I ain't your guy. I suggest you find the nearest $10K "coach" who'll sell you the dream and unsubscribe from my list below. No hard feelings and I wish you well on your journey.
Seriously. I don't care if I lose 30,000 subscribers today.
From today on, I'm 100% focused on those who are ALL-IN with doing the right thing. And getting off their butt to unleash the greatness inside them.
You feelin' me?
You got this (or you don't).
-Ryan
P.S. If you're IN – click here in our FB group and just write IN!
MASTERMIND II  Are You Ready?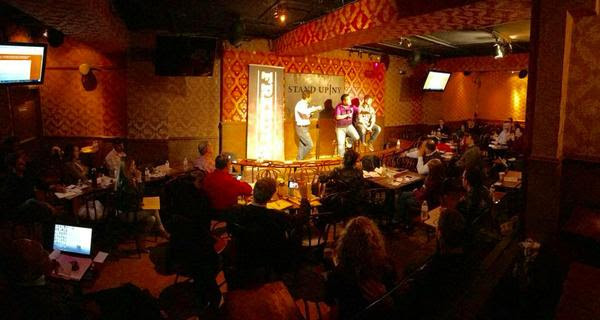 I'm sure you heard.. Mastermind II is now officially open.
And my mastermind groups are different.
There's no BS. No fluff. No upsells. No games.
All without the 5-figure price tag.
We dive in and we make big shifts.
MMI is a very intensive 3-month program (July – September 2018) featuring live,WEEKLY online hot seats hosted by myself and Kate. Your business will never be the same again. You'll also connect with like-minded entrepreneurs looking to build a profitable business… with a soul!
And MMII already has some very impressive members.
Then, you can come to a bonus FREE 2-day in-person mastermind meeting on Sept 13 and 14th, 2018 in my new FREEDYM/REWIND Headquarters next to Stamford, CT (this is optional – and free – because even if yo can only attend the weekly hot seats that'll 50X your investment by itself).
Spots are limited so apply today.
If you're interested, email me at ryan (at) ryanlee.com with SUB=MM2. Just write 2-3 sentences about your business and #1 goal.​​​​​​​
No More $2K Courses  FREEYM'S GOT YOUR BACK!
Maybe it's because we give you so much.. a combination of coaching group,  and the world's largest training platform focused on "recurring revenue" for just $1.63 a day… but the other "marketers" are not very happy.
They feel like I'm not playing fair and ruining "their business model".
But I don't care what they think of me. I only care about YOU and your results!
Your Freedym membership includes ALL of these live online training and workshops? 100% pitch-free…
Facebook Friday: There's still no better way to get guaranteed traffic than with Facebook ads. And we're now managing hundreds of thousands of dollars in FB ads and list-building for us and other members. And Matt and Oscar will come on, LIVE, and answer your Facebook traffic questions.
He'll tweak your Facebook ads. And you'll get the latest updates on custom audiences, landing pages, retargeting and more.
Click HERE to start getting more traffic!
Workshop Wednesday: Get ready for some learnin'. Sometimes it will be just me. And sometimes I'll bring on a special guests like a A-list copywriter Kevin Rogers or a 7-figure podcaster like Pat Flynn or John Lee Dumas to get the latest "how to". After 19 years of giving, connecting and delivering on my promises.. my rolodex runs deep!
No more fluff. No more BS. Click HERE for real, no-holds-barred tactical advice.
Live Member Spotlights: It's great to see how a 7-figure entrepreneur runs their business.. but what about someone just getting started. Like our member, Christian, who's golf membership site has a few hundred members already. This will be fun to see members go from zero to 6-figures – and you'll see HOW they're doing it (what software they use, what's the #1 way they get new members, and much more).
Ready to get the secrets from other REAL-WORLD entrepreneurs?? Click HERE.
Weekly Office Hours: You can participate in regular weekly "Office Hours with Kate" .. the place to ask specific questions. It's like having your own coach.. looking over your shoulder.. tweaking your offer and strategy to make sure you're heading in the right direction.
Need some coaching? Specific advice? A place you can ask all your questions? Click HERE.
The "Catch"?
How are we adding all this for FREE (including all the content you'll continue to enjoy?). What's the catch?
There's no catch.
I know we could charge $300+ per month for all this. But we're okay with a $1.63 a day.
Because we simply practice what we preach.
I always tell you to listen to your tribe – and our tribe has spoken. Loud and clear.
They want more LIVE training. More hot seats. More answers to their specific questions.
And I'd be a hypocrite if I told you to listen to your tribe and ignored mine.
All of the new training is already happening inside of Freedym. All FREE for current Freedym members.
This is NO LONGER just a "membership site".
It's your coaching group.
​​​​​​​It's your ONE place for ALL your training.
All for half the price of a Starbucks latte a day. It's the best buck sixty-three a day you'll ever invest in your life. I guarantee it.
WARNING: The Price IS Going Up Soon (But you'll never pay more and will be "grandfathered" in for life.. even as future member's pay the higher fee)
To be fully transparent, our price is going up to $99 per month.
And $99 is STILL a bargain consider you'll no longer need to pay tens of thousands of coaching, $2k products, other memberships and masterminds.
Heck, I know a hack 23-year old who still lives home with his mama and is charging $10K per year for "coaching".
Freedym is now the ONE and ONLY place to turn your ideas into recurring revenue.
If you've been on a fence or you're a former member, RIGHT NOW is the time to experience Freedym.
Next Step..
-If you're already a member, DO NOTHING. You'll start to see these new LIVE components start within 2 weeks automatically. And you'll never have to pay another penny. It's all INCLUDED!
-If you're not yet a member, I highly suggest you try it right now for just $1 with this special link. You'll not only have instant access to ALL of our current training and courses.. you'll also be able to participate in our upcoming LIVE trainings and office hours.
Plus, when the price goes up to $99 – you'll feel good knowing you're paying half that.
There are no "up-sells". No hidden or "dripped" content.
When you pay just $1 – you get instant access to ALL our exclusive courses like..
__ 10+ hour Membership Site Bootcamp: showing you how to build a profitable membership site ($2,000.00 value)
__ 1-Page Membership: how to create a recurring revenue program.. with just 1 page in 10 minutes flat ($199.00 value)
__ FreedymFest videos: all the best step-by-step sessions from our sold-out FreedymFest event ($299.00 value)
__ The $220K Per Month Newsletter: see how I built a $220K monthly income stream with a simple 12-page newsletter ($499.00 value)
__ FB Continuity: how to create a PAID coaching Facebook coaching group. You'll see how I created multiple 6-figure businesses using only FB. ($2,000.00 value)
__ The $97 Per Month Formula: how to turn your ideas into a premium continuity program.. charging $97 per month ($299.00 value)
And, of course, all the new LIVE trainings, office hours, and hot seats that are starting within the next 2 weeks.
All for $1. I'm serious.
No risk. ALL reward. Because if you don't feel it's worth it – simply login and cancel to never be re-billed. All the risk is on our shoulders and all the power is in your hands.
As I've said for years and will continue to say.
We've got your back.
To all the other rip-offs who copied us and call themselves the "netflix of entrepreneurship" – I have two words for these hacks.
Game. On.
Ok, that was 3 words, but you get the point.
Goodbye gurus. And $2K courses. And $20K douchepreneur masterminds.
Hello Freedym.
Turn Your Ideas into Recurring Revenue.. the RIGHT WAY for $1 Right Here!
Events
Want to experience a LIVE Freedym event? Here's what's on the agenda.
Freedym Mastermind I: Chicago
May 10th (last meeting)
SOLD-OUT!​​​​​​​​​​​​​​
Freedym Mastermind II: Stamford, CT
September 13th and 14th
Now open (apply by emailing ryan (at) ryanlee.com with SUB=MM2)
We are THE voice for continuity income!